Wednesday, 29 November 2017
"Carson-Newman how we love thee…". Carson-Newman University November Showcase Saturday was a great way to spend our Saturday and so much fun!! Our staff loved meeting new students and parents interested in joining the Carson-Newman University family while also hanging out with already committed students!! The process of finding a college and deciding where to spend your next four years can be a daunting task! Carson-Newman did a great job showcasing the opportunities offered at CNU, as well as, welcomed the students into a fun but comfortable environment to explore all of their future possibilities!! We already love working with Carson-Newman, but still so appreciate reviews from them! We hope to see all of you again soon! Checkout their website for more information about Carson-Newman University here: www.cn.edu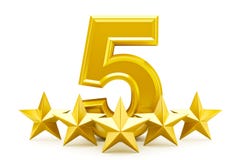 From Spencer Smith: "They are extremely easy to work with! The selfie studio definitely added value to our event. I can't wait to see the pictures!" 
Carson-Newman University November Showcase Saturday


Having so much fun!! 



ALL the pom-pom's for this fun photo.











We were loving all of the Carson-Newman gear all around! We may need to get some!


Give us a call, send an email or visit our webpage and fill out the inquiry form. You'll find our website below. Let us know if you'd like Selfie Studio to join you at your next event, party, showcase or wedding!! You can use custom images like those shown above to make your event unique to you, or browse our Facebook Page for some inspiration. We've got lots of great backgrounds to choose from and each custom message is created specifically for your event to best exhibit your theme, company, or wedding vision! We'd love to provide some entertainment and fun photos for you and your guests!
Lesley Price, Sales & Events Manager
(865) 292-0298
lesley@selfiestudio.events